We design

unique experiences

that push brands forward.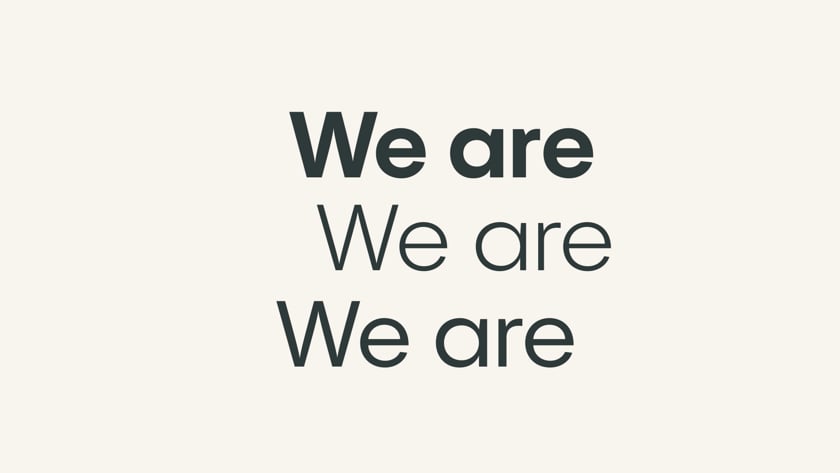 The next generation of #MyBelmont living.
Creative marketing solutions, strategic design, and brand development.

Helping you win is why we love what we do.
Every step is important when it comes to sharing your brand with the world. That's why we've got the bases covered. We'll manage the creative process so that you can focus on what you do best.
At the core of everything we do is a disciplined creative strategy. Behind every project is a focused process of discovery identifying the who, what and why of your company so that your vision and goals are clearly executed for your unique and ultimate win.
A great brand is more than a nice logo. From the logo on your business card to the colour scheme of your latest ad campaign, we help tell the story behind your brand cohesively and consistently across all touchpoints so that your brand not only stands out, it's effective.
Custom websites allow you to position your brand authentically and effectively. Through strategic user experience strategy, custom layouts, and detailed backend development, we'll make sure that your site not only looks good, it's functionality serves you for optimal growth.
It's proven that media content gains more attention than still graphics. Media allow us to engage our audience through story, and emotion. So whether it's a lifestyle photoshoot, a corporate marketing video, or short-form content for social media, our in-house team and media partners work with you to help your story, and do it well.
Attention to detail, a skilled and reliable team, invested client care, and a passion for great creative, means that you can be confident your marketing is in the best hands.
Regardless of your print marketing needs, one thing is certain, consistency in design and overall branding is key. We work with you to make sure that every deliverable looks and feels like you.
Regardless of your digital marketing needs, one thing is certain, consistency in design and overall branding is key. We work with you to make sure that every deliverable looks and feels like you.
Identifying social platform and user trends, comprehensive analytics, monthly calendar creation, great design, effective copywriting, and content creation are all pieces that work together to build an engaging social media presence.
Signage and display design can take on many different formats. Not only do we offer comprehensive design solutions, we are also equipped with years of experience offering a knowledge of materials and the production process.
"Working with Jennis Design for over five years has been a pleasure for all our creative marketing needs. The team brings outstanding design paired with implacable execution. They are always committed to the success of each development phase, from branding and positioning to web, digital, print, and sales centre design, among others. Always giving the extra mile!"
Senior Director of Development – Ledcor Property Investments
"JDCO has been an integral part of our brand development and customer facing identity from conception to execution. They take the necessary time to understand our vision, values, and target audience throughout the entire process and continue to be an asset to our organization. Professionalism, reliability, and high quality output is what you can expect when working with JDCO."
"We highly recommend JDCO as we have done a number of projects with them now and have experienced nothing but great service, great creativity, speedy and efficient work. Thanks for your work Jenn and team!"
Director TWU Spartan Foundation
"JDCO has been instrumental in the graphic design of our website and branding of our company. Everything from the colour schemes to layouts of our marketing materials was meticulously thought out. Jenn's collaborative approach allowed us to bring our ideas to life and her professional and friendly manner made working with her an absolute pleasure. I will continue to involve JDCO as our business grows."
Director of Audiology & Senior Audiologist at Sonaris Ear Centre
"We worked with Jennis Design to update our company website and we were impressed by their professionalism, creativity, and direction. Jenn and her team took our ideas and created something that fits our industry well and represents our company's vision. We highly recommend Jennis and look forward to working with them again in the future."
Acquisitions and Property Management
Redekop Ferrario Properties